Vista Trails with its resident country expert are in the perfect position to make your holiday really your own. From just adding an extra night , which we do at Hotel cost price, mixing and matching our itineraries to suit you or arranging any ideas you have we come up with we deliver a perfect holiday for you every time.
We can include private travel on most holidays and expert guides if you are travelling to remote areas. Hugh is the most amazing organizer and when you are on a Vista trip it really stretches your holiday to include so much local knowledge and experiences definitely not in any brochure!
Our clients are our best advertisement so below are some snippets from 2015 bespoke holiday e-mails.
Just wanted to tell you how hugely we enjoyed ourselves with you and to thank you both so very much for all the care and attention we got from you. Really, nothing seemed to be too much trouble for you and we felt immensely well looked after. We all wished we had been able to stay for longer!
Bespoke September 2015
Hugh really put so much effort into making our holiday very memorable for all the right reasons. It was great to travel in such remote areas safely and with everything organized but no sense of being a tourist or on a 'package'
Bespoke August 2015
The care and attention to detail were very well appreciated and loved our last day at the villa, and will have no hesitation in recommending it to anyone. Everything worked well in Dubrovnik also. Take care. Bespoke May 2015
Bespoke May 2015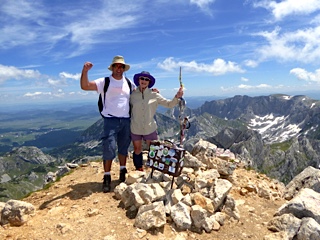 Highest Mountain in Montenegro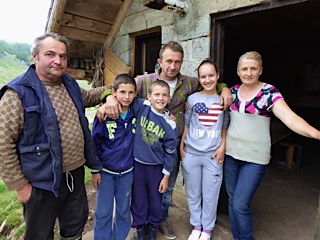 In the Sinjavena High Mountains